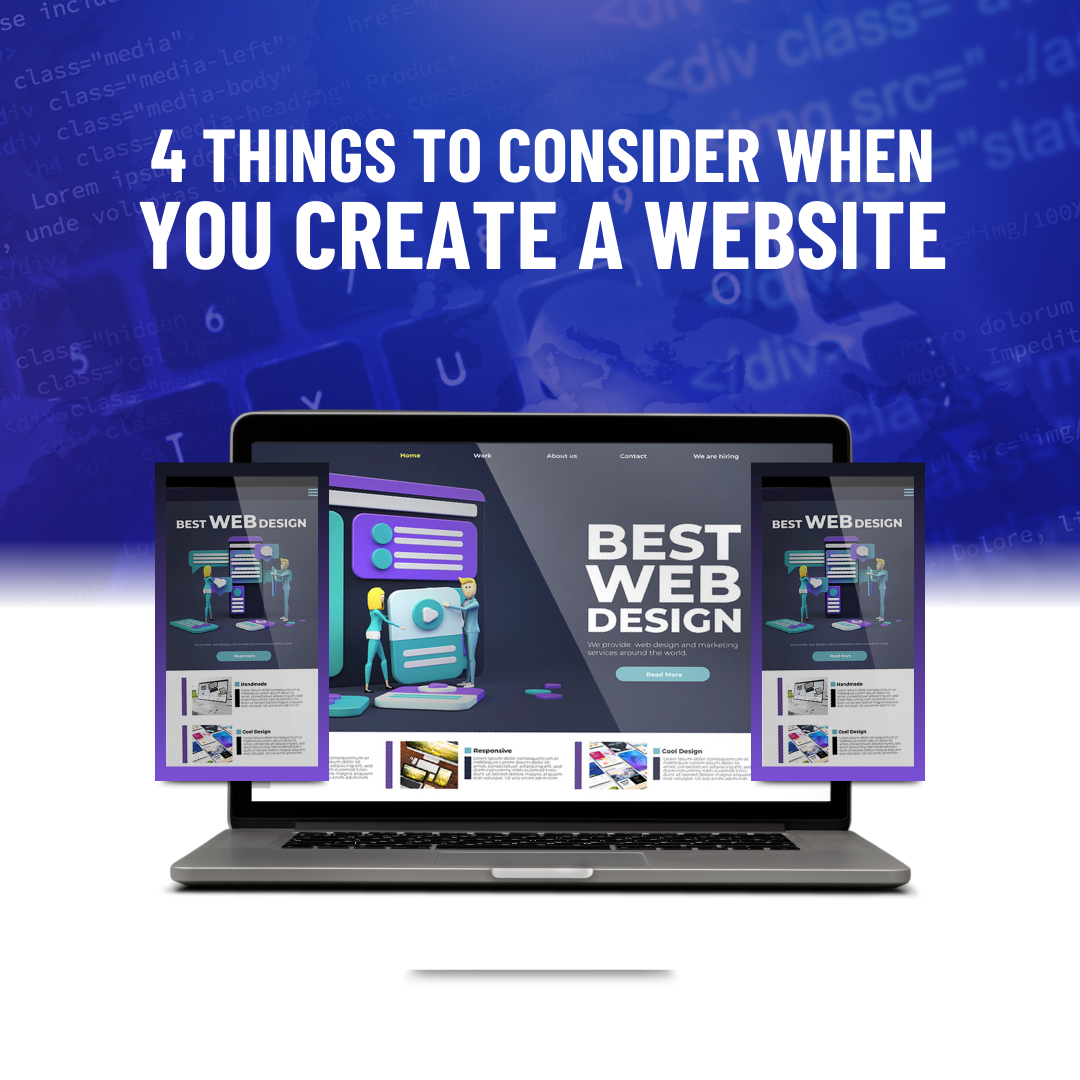 4 Things to Consider Before Creating a Website in 2024
In this digital era, every business, including content creators and freelancers, has a website to showcase their products and services and what they offer to their target audience. So yeah, we know that a website is an important tool to drive more visibility and inquiries. But there are certain things you have to consider when you create a website in 2024, especially in this competitive world. So if you are planning to revamp your website or create a new website from scratch with a
website design company
 or with a website developer, you have to ask them to prioritise the following points:
1. Create a website for users, not for Google.
Never create a website just to rank it on Google. It won't rank. Trust us, this is not a joke! Okay, we will explain what we are trying to convince you. So, basically, Google loves you when your website visitors love you. That means you have to create a website for your business to help your target audience find what they are searching for. Make it more accessible on your website so that they can find the product and service more easily. You have to avoid many clicks to get a page and also make the content more valuable for them.
2. Responsiveness
Most of the searches are happening on mobile, and responsiveness on every device is a crucial thing. If you want to stick to the game of SEO, in the coming days you will understand responsiveness is going to become the top priority for ranking a website on Google. What we meant is that Google is going to roll out 
INP
 (interaction to next paint) by replacing FID (first input delay). As a 
digital marketing company in Trivandrum
, we have to tell you about this if you want your website not only looks beautiful but also rank your keywords on Google's first page.
3. Website performance
You already know this! No one will stay on a website if it is too slow or takes more loading time to load a page. Of course, they will leave the website and go to any other service provider. So you have to optimise your website very well, and you also have to select a better package for hosting to get the best performance. If you are not sure about the hosting plans, you can ask or contact a web design company or any website developers to get an idea. This part is very important. We are not suggesting to ask a hosting provider directly, because they will promote themselves and push the high package to make their sales target. so it's better to consult with a website design firm.
4. Dwell time
You are now thinking, What is this 'Dwell time'? Haha, we know it. Dwell time is one of the major website ranking factor. Dwell time is the amount of time a user spends on your website or a particular webpage. It is a direct signal to Google that these users are spending more time on this page, so yeah, this page is valuable. Thus, Google will give more priority to this webpage. Now you get an idea, right? So make the website more informative and engaging so that your users will spend more time there. We are saying this not only as a website design company in Trivandrum but also as an SEO agency in Trivandrum, Kerala.
5. Personalisation
Maybe this word is not familiar to many of you. But website personalisation using AI will dominate the web world in the near future. If you watch Netflix, you can see that most of the movies they suggest are from your favourite categories or enres. This is because they are tracking what you are searching for and watching on Netflix. So based on this data, they are suggesting more movies in front of you. This is called website personalization. Based on user searches and interest, the content and layout will change in real-time. Sounds good, right? So in 2024, maybe you can start to consider website personalisation when you create a website for your business.
We hope, now you have get an idea about the things to focus and consider when you create a website in 2024. We love to hear from you. Comment or connect with us if you have any queries regarding this. Cheers !