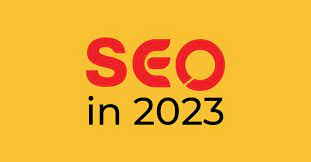 Latest SEO trends in 2023
SEO plays a major role in attracting customers to their online platforms. For an effective content strategy you should stay on th top of the latest trends.To ensure a positive result from SEO strategy look at the following trends in SEO that will be having a big impact in 2023.
Role of Artifical Intelligence in SEO:
AI changes continuously according to the latest trends.AI is also closely linked with SEO strategies.In 2023 particularly Googles AI algorithm RankBrain,will become most important ranking factors for Googles search engine result page. When prioritizing content the click through rate and the amount of time user spend on a website will be the key factors that RankBrain will be using.
Increase Website page performance:
You need to shift to long form content in order to engage readers to your website. Long form content of above 3000 words or more gets more traffic and more shares than short form content.Your search ranking can also be improved using long form content.
Mobile Friendliness:
In compared to desktop searches mobile searches are growing beyond expectation.Majority of your potential customers will reach via mobile devices.The goal of mobile SEO is to provide visitors to your website with a better user experience.And content should be based on user intent.According to the users intent mobile sites should load smoothly and delivers useful information. Hence mobile friendliness is critical for Google ranking.
Content should fulfill Google EAT principle:
Content quality is critical for ranking success.Google uses EAT principles to determine if a website provide quality content and it is the one that a business need to aware of when developing content for their website.You should create buyers personas while creating quality content that will help you to better understand what kind of content your target audience values.Having authoritative link in your content is a great way to fulfill all of the criteria within the EAT principle.