TOP 5 ENTREPRENEURS IN INDIA 2019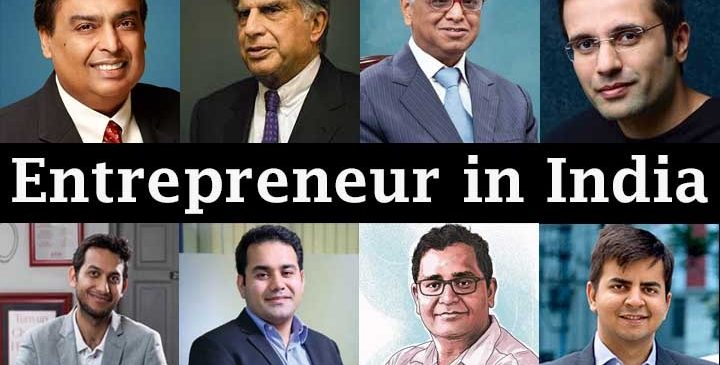 To identify top 5 entrepreneur in India 2019 is very difficult today. Because an entrepreneurship culture is developing in India widely to create more entrepreneurs.
India has produced number of entrepreneurs who mastered their field of business and become very successful. India is one of the fast-moving towards establishing culture.
Entrepreneurs create jobs they create wealth they create products and services. One way perhaps the most possible way of examining and appreciating the role of entrepreneurs in economic development in India.
LIST OF TOP 5 ENTREPRENEURS OF INDIA 2019
BYJU RAVEENDRAN
Byju Raveendran is the CEO and founder of BYJU'S.
BYJU'S  is  million students learning Edtech company. Currently valued at 5.7BN Dollars.
Byju Raveendran is the India's youngest billionaire and the learning app was launched in 2015 and within the first few months of its launch, more than 2 million students downloaded it.
The BYJU'S app is the one who championed think and learn private limited, this edtech company based in bengaluru. Google play rated in India this app as the 'Best Self-improvement' app in 2016.
VIJAY SHEKHAR SHARMA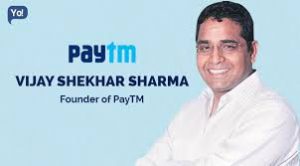 Vijay Shekhar Sharma is the founder of mobile payments company Paytm. Sharma is an Indian billionaire businessman.
He was ranked as India's youngest billionaire in 2017 by the Forbes with a net worth of $2.1 billion. Sharma was also created Paytm Mall,an e-commerce business and the Paytm Payments Bank.
SHRADHA SHARMA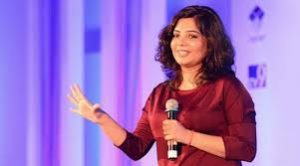 Shradha Sharma is an Indian entrepreneur the founder and Chief Editor of Yourstory.com,a media technology platform for entrepreneurs,Shradha is driven to make stories and startups matter.
Yourstory media venture is startups for entrepreneurs. Yourstory has told more than 20000 stories of entrepreneurs and reaches over 10 million engaged readers every month. Yourstory tells stories in 12 Indian language.
RITESH AGARWAL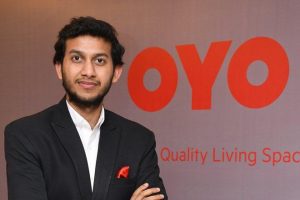 Rithesh Agarwal is one of the Indian entrepreneur,founder and CEO of OYO Rooms. India's fastest growing network of branded hotels offline and online.
India's wide hotel chain.Rithesh started his business career at more than 16,back-packing all ove rthe country,living in budget accommodation to eventually make the idea behind OYO.
TRISHNEET ARORA
Trishneet Arora is an Indian entrepreneur and author,he is the founder and CEO of TAC Security,an IT security company.
Trishneet Arora is one of the Indian author,who is an cyber security expert,an ethical hacker and entrepreneur.while blogging he got more about ethical hacking and cyber security. Arora has written so many books on cyber security,ethical hacking and web defense.